Arndilly, Speyside Estate, Scotland, overlooking River Spey, for farming pedigreed limousines cattle with exclusive french blood line,sporting and holiday letting in rented house,corporate event and wedding
Arndilly, Speyside Estate, Scotland, overlooking River Spey, for farming pedigreed limousines cattle with exclusive french blood line,sporting and holiday letting in rented house,corporate event and wedding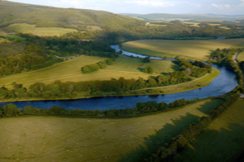 Arndilly Estate is located in the heart of the Speyside Valley and the world famous malt whisky trail.
Extending from Craigellachie to Rothes with a large variety of scenic views of the surrounding countryside and following the renowned River Spey famous for its salmon fishing and including all the moorland of Ben Aigan, the estate is a combination of moorland, big fields, woodlands of very old trees, grouse moors and farming and is home to the famous Arndilly Ben Aigan Limousine Pedigree Herd.
With spectacular views overlooking the River Spey the estate is offering plots for sale with full planning permission. This truly is an exclusive offering.
The Estate offers shooting events to corporate and orgnisations with the opportunity to shoot roe deer and birds.
For a beautiful venue for a wedding, private party or corporate event the estate owns the land in front of the Craigellachie Hotel and near the old famous Telford bridge with the backdrop of cliffs draped in trees is ideally placed for a marquee.
Self-catering 3 bedroom/2bathroom
Holiday Accommodation to Let
up to 4 person £500
up to 6 persons £600
Scottish Weddings ~ Scottish Corporate Events ~ Scottish Shooting Scotland